FXE100 29er Full Suspension XC or Downcountry Blur Style Build Kit
Build your own dream XC or Downcountry machine! Click on the links below to individually order your build kit parts!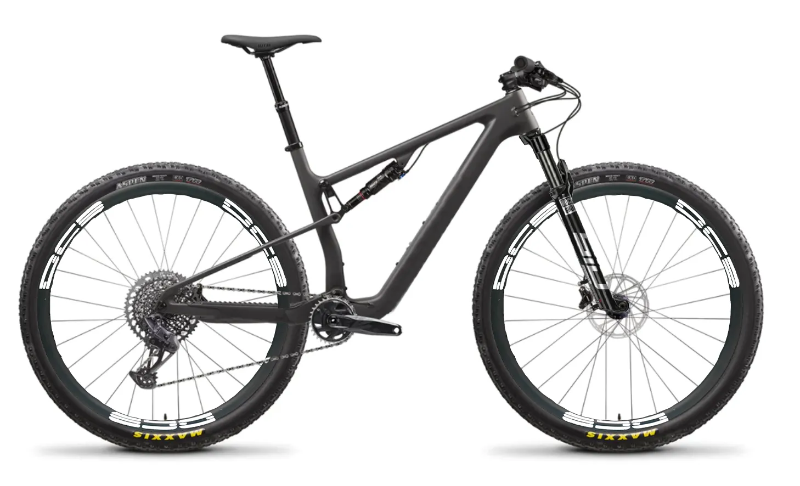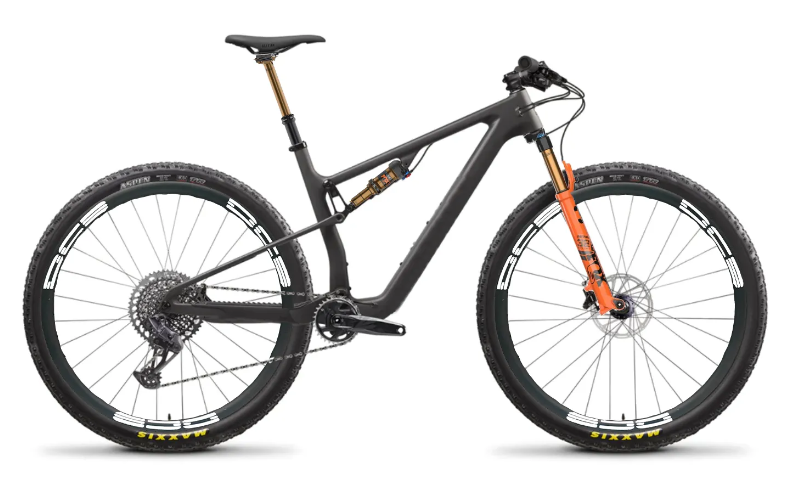 Build Kit Detils and Description - Click Here
Why DIY?
There is a deep satisfication in building your own mountain bike. Rather than walking into a shop and simply buying what is on the shelf, you do the work.
You buy the parts.
You design it with your style.
You put it together peice by peice.
You know how it was put together. You know how it works. When you ride your bike, it rides differently, and it feels different because you built it.
FX100 Santa Cruz Blur Style XC or Downcountry Full Suspension Mountain BIke  
Frame - For this build kit, a 29er full suspension frame in the style of a Santa Cruz Blur is used. The frame is full carbon with Boost spacing and 100 travel on the back with a suggested 100-120mm fork used on the front. Click the link below to see details.
Wheels - We have recomendation for DIY Carbon Bikes wheels for each price point. Our wheels are the best priced carbon wheels on the market for quality wheels built in the same USA controlled factories as the major brands.
Fork - For this build, a 100mm or a 120mm fork is receomended. 100mm for a more XC ride and 120mm for a more downcountry ride. We generally receomend RockShox for balance of price and performance, but we have Fox options listed as well.
Rear Suspension - For the rear suspension we receomend the Monarch for a good balance of price, weight, and performance. We have Fox options listed as well.
Drivetrain - Right now for all drivetrains we receomend SRAM eagle for simplicity by ordering full groupsets, simplicity of XD driver, and the  
Bottom Bracket - Since SRAM Eagle is used, including the cranks, the SRAM dub bottom bracket is used with the BSA english threaded bottom bracket on the frame.
Grips - We receomend lockon grips, otherwise the selection is preference.
Seatpost - An affordable yet easy to install dropper post is receomend. The Oneup is top of the line, for more affordability we receomend the X-fusion dropper posts or Raceface.
Saddle - WTB saddles are great for comfort, weight, and strength. For affordability the Volt is receomended, but at higher pricepoint titanitum rails are receomended to save weight.
Brakes - For DIY builders we always receomend Shimano brakes. The mineral oil is much easier to install, and the installation genrally does not even require a full bleed kit. The performance and price is great.
Rotors - For most builds we receomend basic Shimano rotors or the XT rotors as price and performance does not improve much beyond the XT.
Tires - For tires, Maxxis is top of the line and cannot be beat. Maxxis TR/EXO combination is a strong, grippy, lightweight, and easy to install tubeless tire on our wheels. For this type of bike, we have different recomendations for a XC bike verses a downcountry bike.
Bars - For bars we receomend the DCB carbon bars for great price, weight, and performance.
Click on the links below to add your parts to your cart and start building your own dream All Mountain / Trail Full Suspension Mountain Bike!
WheelsFor wheels there are four receomendations based on budget. All of the wheels use a Boost spacing 15x100 and 12x148 front and rear. Witth for the rims is 35-37mm for wide rims and tires.
Fork -
Bronze Build
Silver Build
Gold Build
Platinum Build

 

Recommended:

Rims: 30mm for XC, 35mm for DC

Front spacing - 15x110 BOOST

Rear spacing - 12x148 BOOST

Spokes - P14 Spokes

Driver - Standard driver

Tubeless Accessories (if needed)

 

Recommended:

Rims: 30mm for XC, 37mm for DC

Front spacing - 15x110 BOOST

Rear spacing - 12x148 BOOST

Spokes - 1420 Spokes

Driver - Standard driver

Tubeless Accessories (if needed)

 

Recommended:

Rims:30mm for XC, 37mm for DC

Front spacing - 15x110 BOOST

Rear spacing - 12x148 BOOST

Spokes - 1420 Spokes

Driver - XD driver

Tubeless Accessories (if needed)

 

Recommended:

Rims: 27mm for XC, 34mm for DC

Front spacing - 15x110 BOOST

Rear spacing - 12x148 BOOST

Spokes - 1420 Spokes

Driver - XD driver

Tubeless Accessories (If needed)